Protect your chemicals and cosmetics from excessive temperature fluctuations.

Most chemicals should be stored between 5°C and 25°C. Under excessive temperature variations, there is a risk of alteration:
deterioration of the safety of the product,
disruption of the validity of a laboratory experiment,
non-conforming production due to the use of a deteriorated chemical product
Excessive temperatures of pasty or liquid chemical elements can also cause overpressure in the packaging. When the packaging is opened, an overflow can be dangerous.
The transport of certain chemical products requires a logistics under controlled temperature. COLD & CO will help you choose your isothermal container to transport and distribute your :
cosmetic products,
paints, glues, varnishes,
reagents and chemical products,
perfumes and aromas
your electronic components 1

Shipping in insulated shipping envelopes
To ship small heat-sensitive chemical elements (vials, electronic components, tubes of cream or glue, aromatic powder, etc.) COLD & CO offers two highly isothermal foam envelopes. Equipped with a cool gel, these envelopes guarantee a temperature maintenance up to 48 hours (under conditions and according to the desired target temperature).
Shipping under isothermal package

2
The shipment of chemical products by courier in the form of small cans, jars or powders can also be carried out by refrigerated parcel thanks to the range of isothermal packaging of COLD & CO. Delivered flat, our isothermal packaging allows a temperature maintenance up to 48 hours.  The temperature maintenance is guaranteed by the addition of cold pack adapted to the target temperature of conservation of your products.
3

Looking for a reusable container for your inter-site transfers?
When your chemicals need to be transferred to different production or logistics sites, choose a self-contained refrigerated isothermal container.
COLD & CO offers you 3 specific ranges:
CarryTemp Classic reinforced isothermal container (from 147L to 360L)
CarryTemp XL2 front opening refrigerated cabinet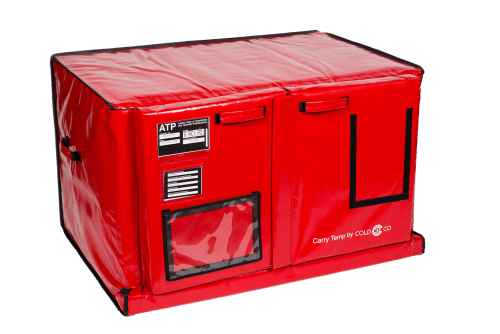 MedicalCase pharmaceutical performance cooler (from 5L to 84L)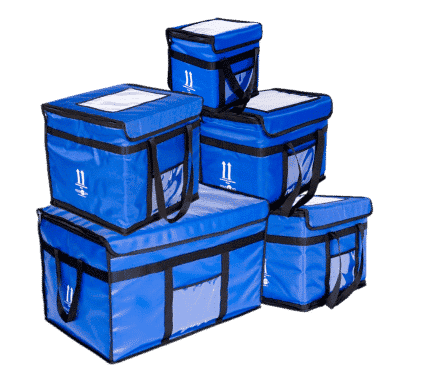 Thermal protection for your pallets or rolls ?

4
Are your chemical products sensitive to excessive temperature variations?
Limit the impact of temperature on your industrial or cosmetic products by adding a thermal protection cover that will limit temperature shocks during transit on the quay, waiting times in a warehouse or to limit cold losses in the case of a multi-modal delivery.
Choose the reinforced pallet cover,
for an intense use.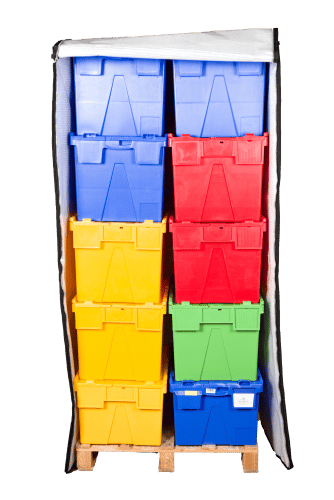 Opt for the economical thermal blanket for one-time use or under mild conditions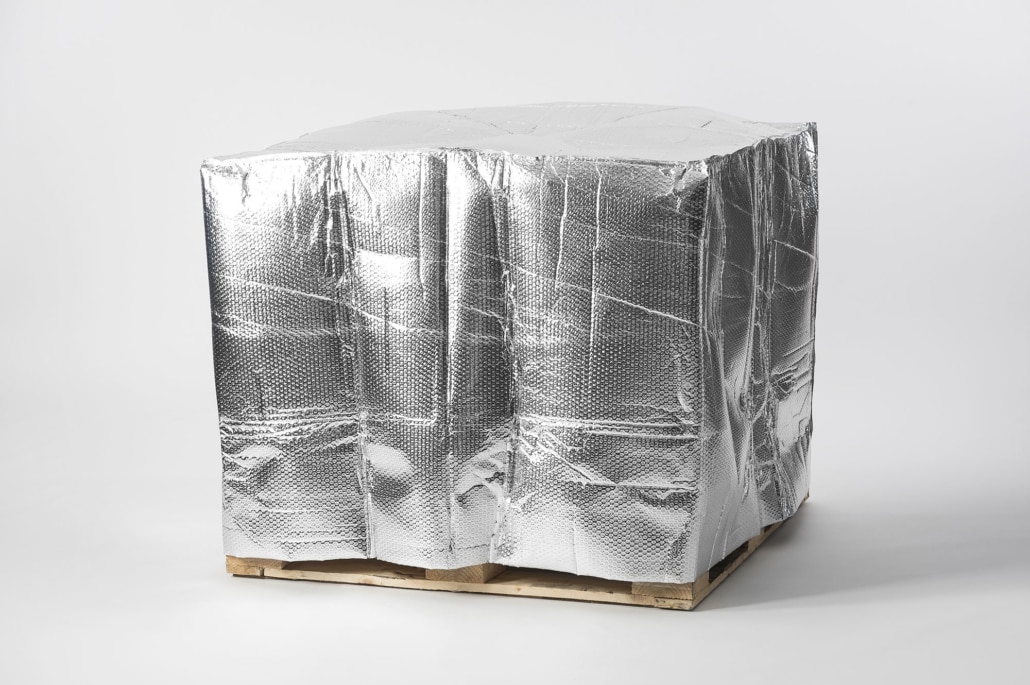 Contact us for more information on this product!