Fresh Box, an isothermal packaging with a great isothermal performance for a small storage space !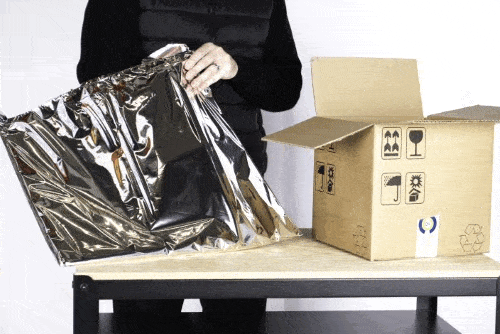 The whole range of Fresh Box isothermal packaging from COLD & CO is used by different types of professionals, in different types of sectors :
Delicatessen professionals who wish to send heat-sensitive food products such as macaroons, foie gras, caviar, smoked salmon, or chocolate,

Artisanal food producers

wishing to deliver directly their food products, in which we find meats, delicatessen, fish and shellfish, cheeses or pastries,
Companies taking advantage of certain periods of the year to offer certain foodstuffs to their employees and send gourmet baskets to their customers,
Professionals in the medical, pharmaceutical, biotechnology and animal health sectors wishing to ship health products sensitive to temperature variations such as vaccines, clinical trials, therapeutic products, insulin, blood derivatives, etc…

Analytical laboratories

for the control of products or sanitary materials (water and foodstuffs) within the framework of the evaluation of animal products (or products of animal origin) and products of plant origin.
The Fresh Box isothermal packaging from COLD & CO is composed of different elements:
an isothermal pouch (delivered flat)
a shipping carton (in which to insert the insulated pouch)
The Fresh Box isothermal packaging is used with cold accumulators, more commonly called cold gel packs.
To keep your heat sensitive products at the right temperature, it is necessary to associate an isothermal container (in this case the Fresh Box), which slows down the heat exchange between the outside and the inside, with the already frozen cold accumulator, which will produce cold over a defined period.
(To know the right quantities and references of cold gels to associate with the Fresh Box, download our sheet "4 steps to compose your refrigerated package". )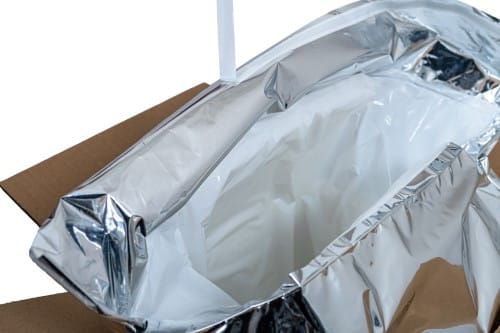 Interested in this product? Download the data sheet!
If you'd like more information on this product, you can download its technical sheet via the form opposite. You'll receive your document directly by e-mail!
The Fresh Box flexible insulated pouch is delivered flat and fits into your cardboard shipping package. Its flexible design and minimal size allow for a reduction in storage volume (divided by 10 compared to a rigid polyurethane foam isothermal box). A real benefit for your storage space.
COLD & CO's Fresh Box is made of a double envelope of low density polyethylene (LDPE) lined with a 5mm thick PU foam offering a very high isothermal performance.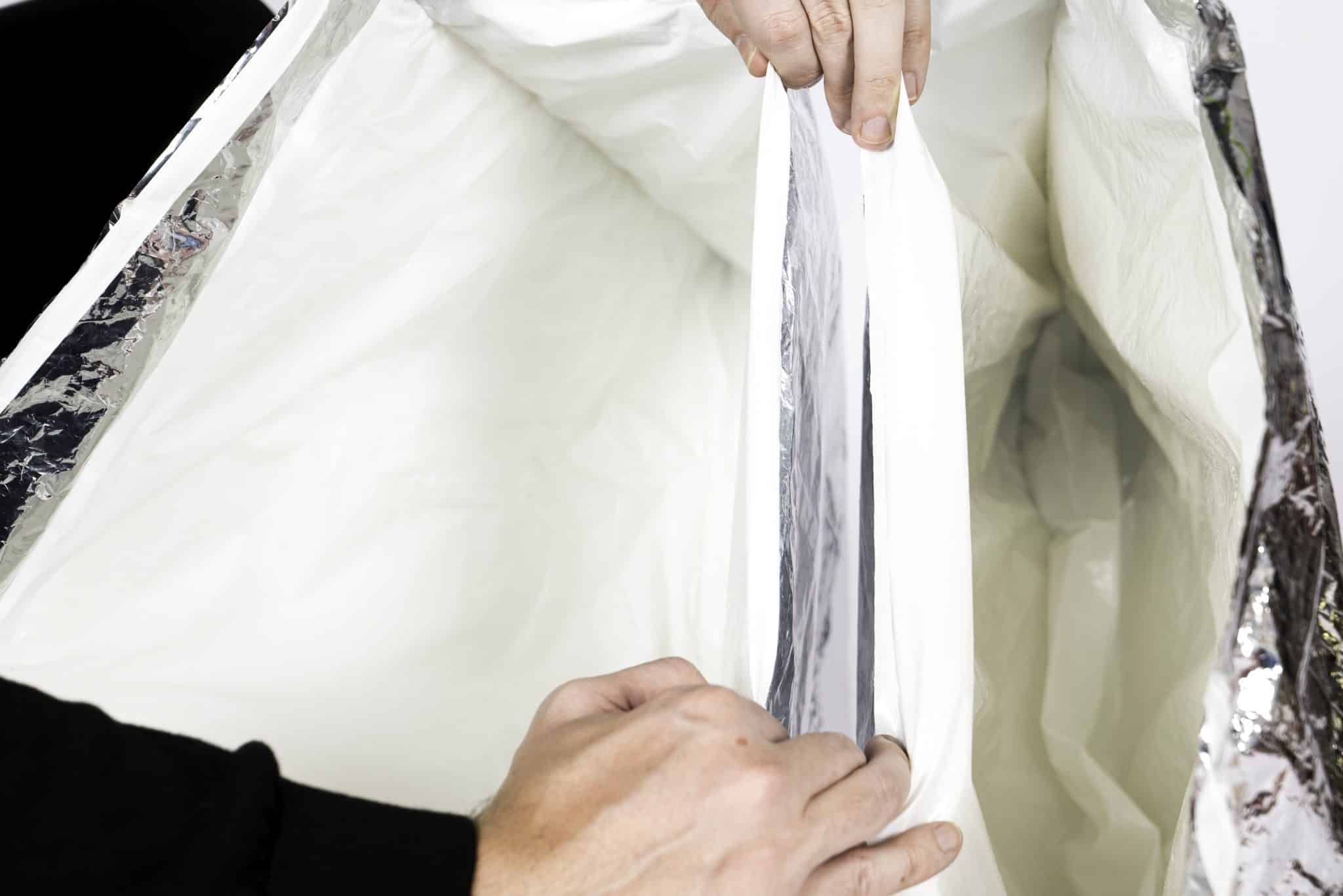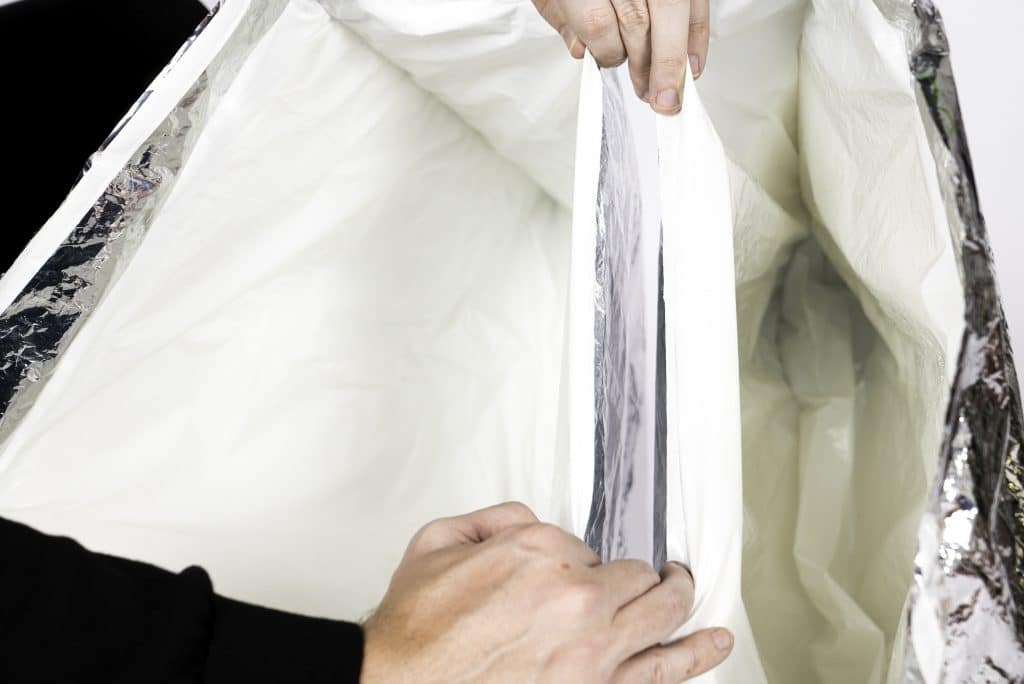 COLD & CO's Fresh Box isothermal packaging is food contact certified and complies with the European directive n°2002-72 of August 6, 2002 concerning plastic materials and articles intended to come into contact with foodstuffs.
COLD & CO's Fresh Box isothermal packaging closes like a simple envelope, using an adhesive strip.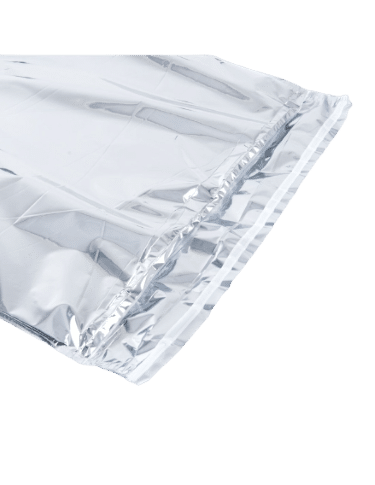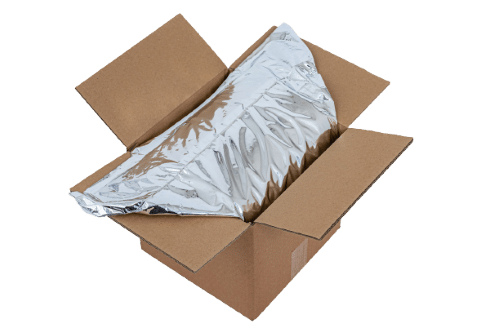 COLD & CO's Fresh Box insulated packaging has a strong adhesive closure strip that seals the envelope perfectly when re-sealed. Once sealed, the Fresh Box pouches are completely waterproof.
Manufacturing and environmental compatibility
Our Fresh Box isothermal packaging from COLD & CO is 100% recyclable. They are manufactured in a factory on the French border which invests to offer more environmentally friendly products and whose eco-responsible actions are manifested by
The redevelopment of an abandoned factory to preserve green spaces,
The investment in solvent-free printing and production technologies,
Electrical autonomy thanks to the reactivation of a hydroelectric plant,
Eliminating processes that cause air emissions and wastewater.
The result is "zero emission" production.