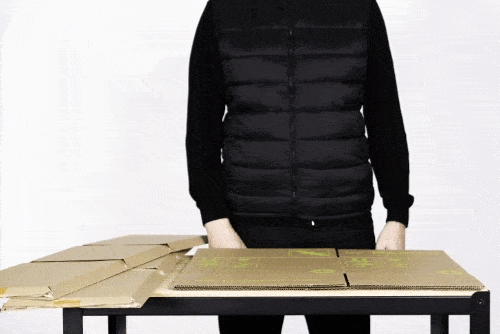 Fresh Paper Pack 7.5L and 15L insulated packaging is mainly intended for food products for :
Caterers. Indeed, they can use the Fresh Paper Pack to send products that need to be kept at temperature during delivery.

The food industry

. Artisanal producers such as cheese makers, chocolate makers, butchers, etc. for goods requiring the best preservation.
Delicatessen. Fresh Paper Pack is suitable for luxury products such as foie gras or caviar.
All of them need, at the time of online orders, to have an efficient packaging in order to send to their customers fragile goods.
It is also possible to use the Fresh Paper Pack to send parcels containing glues, technical heat-sensitive products such as paint, cosmetics as well as products sold in parapharmacies in the temperature ranges of 2°C to 8°C and 15°C to 25°C.
In order to guarantee the proper functioning of the Fresh Paper Pack insulated package, it is recommended to use it with cold flexible gels, otherwise known as "cold accumulators".
These flexible eutectic gels, combined with the insulating shells of the Fresh Paper Pack insulated package, ensure that the temperature of the products is maintained throughout the shipment.
In order to optimize your ecological packaging and make the most of it, we invite you to contact our sales teams who will be able to guide you on the types of flexible gels to use.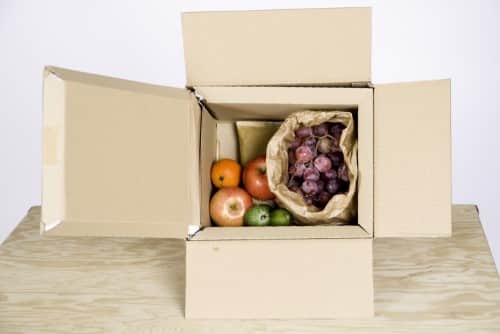 Interested in this product? Download the data sheet!
If you'd like more information on this product, you can download its technical sheet via the form opposite. You'll receive your document directly by e-mail!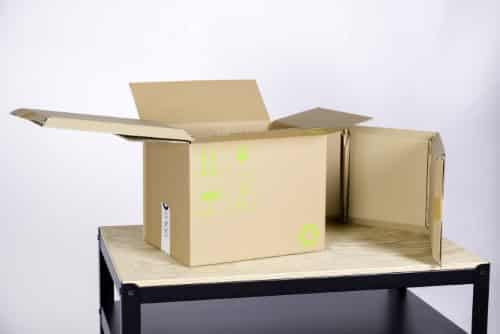 Fresh Paper Pack's eco-responsible isothermal packaging is delivered flat, which saves storage space in warehouses or stores.
The assembly of this isothermal package is simple, after assembling the carton, the two double U's can be placed against the walls. Add the products and the flexible cold gels then close the package.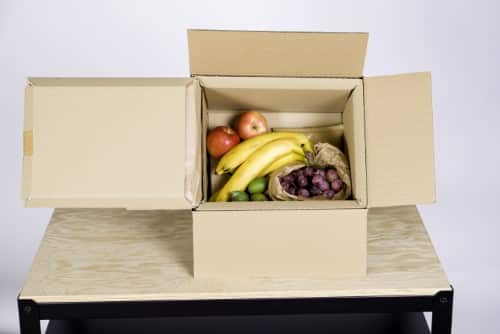 Fresh Paper Pack 7,5L and 15L are made of 100% wood fiber. Indeed, the thermal insulation is made by the association of two cardboard shells of 20mm thickness padded by a multilayer of insulating paper and Kraft paper. This guarantees a perfect insulation of your food.
To close the Fresh Paper Pack, simply fold down the last part of the shell, then close and seal the flaps of the box.
Manufacturing and environmental compatibility
Fresh Paper Pack is 100% recyclable and made with recycled materials. Indeed, it should be known that the cardboard is recyclable up to 8 times after transformation, as for the paper up to 5 times at least. This isothermal package is manufactured in a country bordering France.