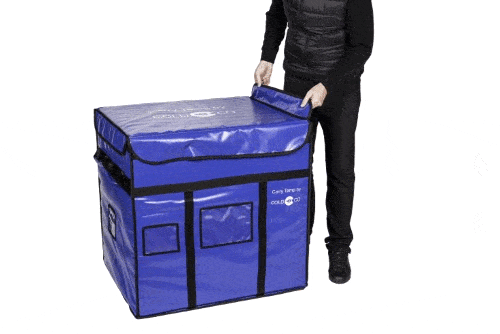 Many actors of the cold logistics use our CarryTemp isothermal boxes. For example, our CarryTemp isothermal container is used by
The CarryTemp refrigerated isothermal containers are isothermal chests operating in passive cold. No need for electricity to maintain the cold, this isothermal container works with eutectic plates previously frozen which will release their energy to maintain the temperature of your ambient, fresh and frozen products. Note that with hot eutectic plates, our isothermal chests can also keep your food and dishes hot.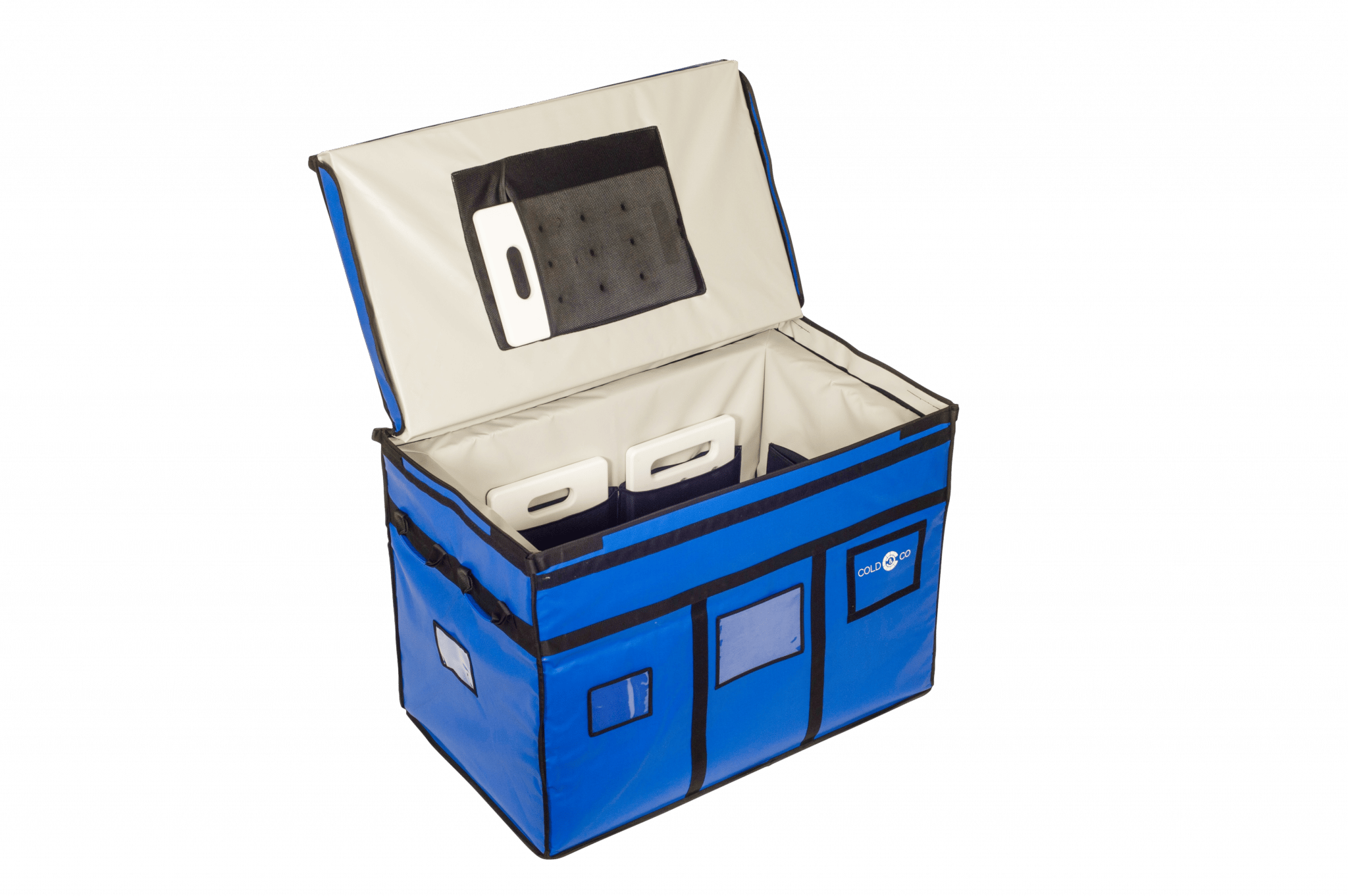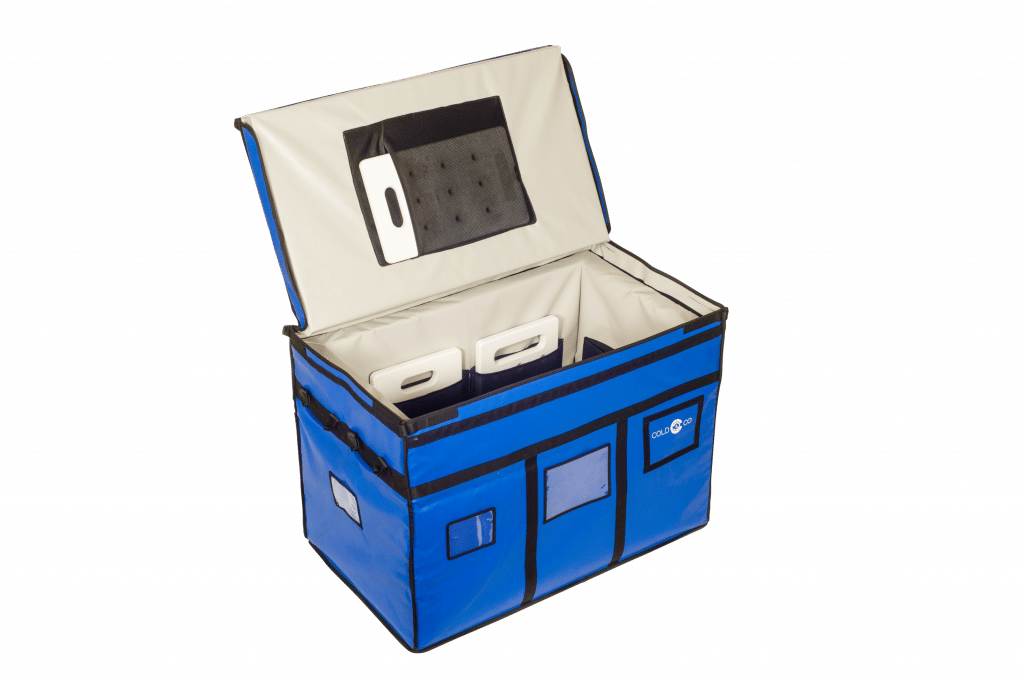 Interested in this product? Download the data sheet!
If you'd like more information on this product, you can download its technical sheet via the form opposite. You'll receive your document directly by e-mail!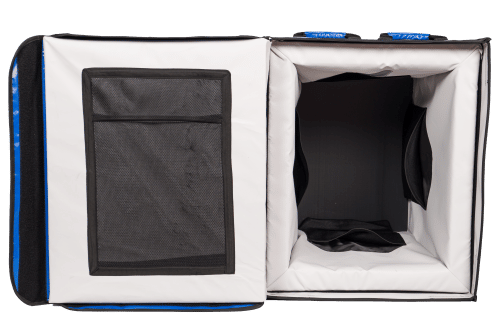 The CarryTemp insulated box is a refrigerated insulated container made of highly insulating polyurethane panels. Polyurethane has the best insulating power among the usual insulators.  With a thermal conductivity coefficient lambda ʎ equal to 0.023 W/m.K (EN 126679) and a panel thickness of 60mm, the CarryTemp range of insulated containers offers a particularly high energy performance allowing temperatures to be maintained for up to 96 hours* (*under certain conditions of use and operation).
The polyurethane panels making up this insulated box are embedded in a double waterproof, robust and washable textile cover chosen to withstand the constraints of logistical handling as well as the cleaning and disinfection plan.
The internal cover has between 5 and 7 elastic mesh pockets to accommodate GN 1/1 eutectic plates on the side walls and the lid. The absorbent textile mesh allows to absorb the excess of humidity coming from the melting of the plates.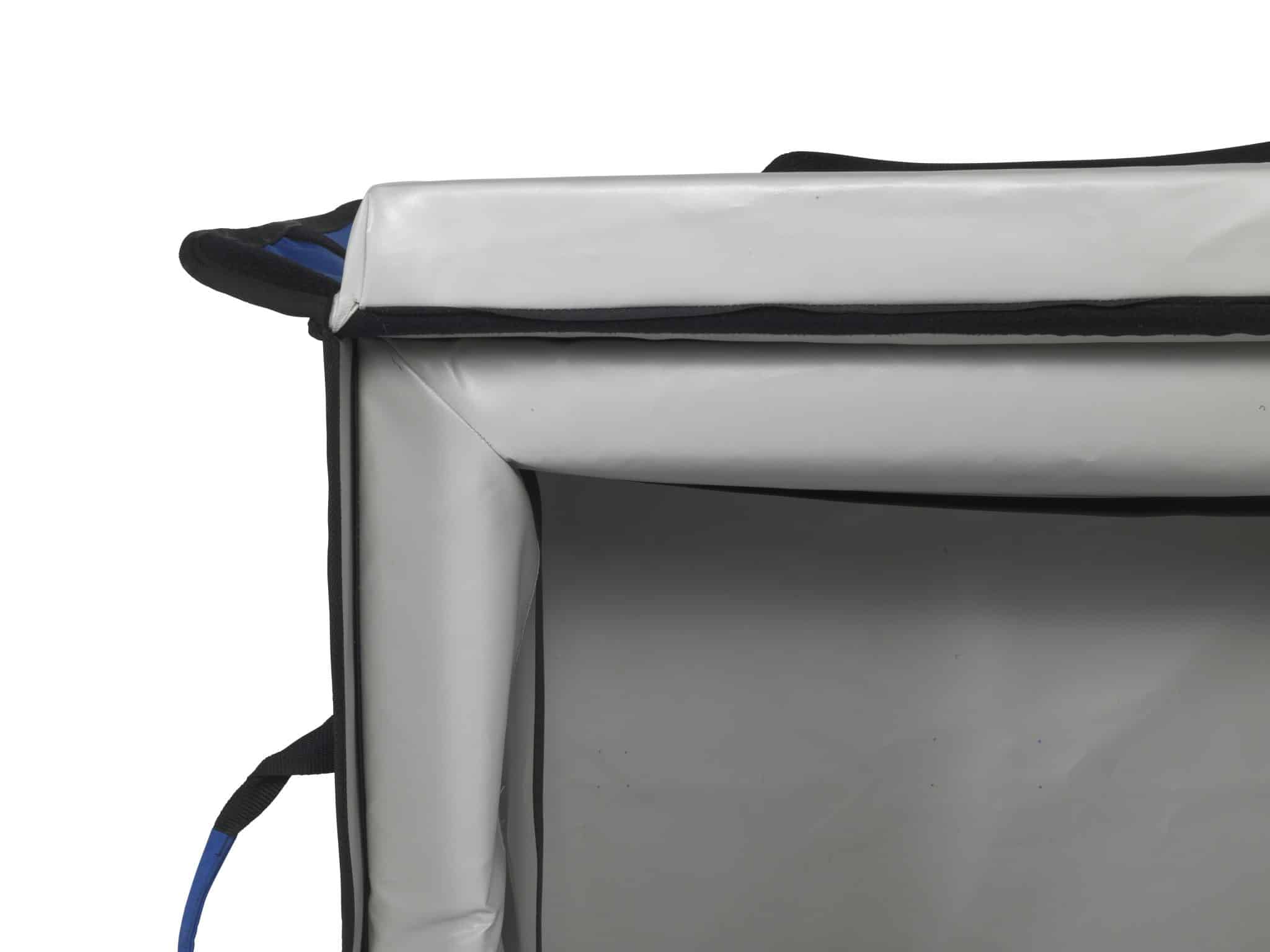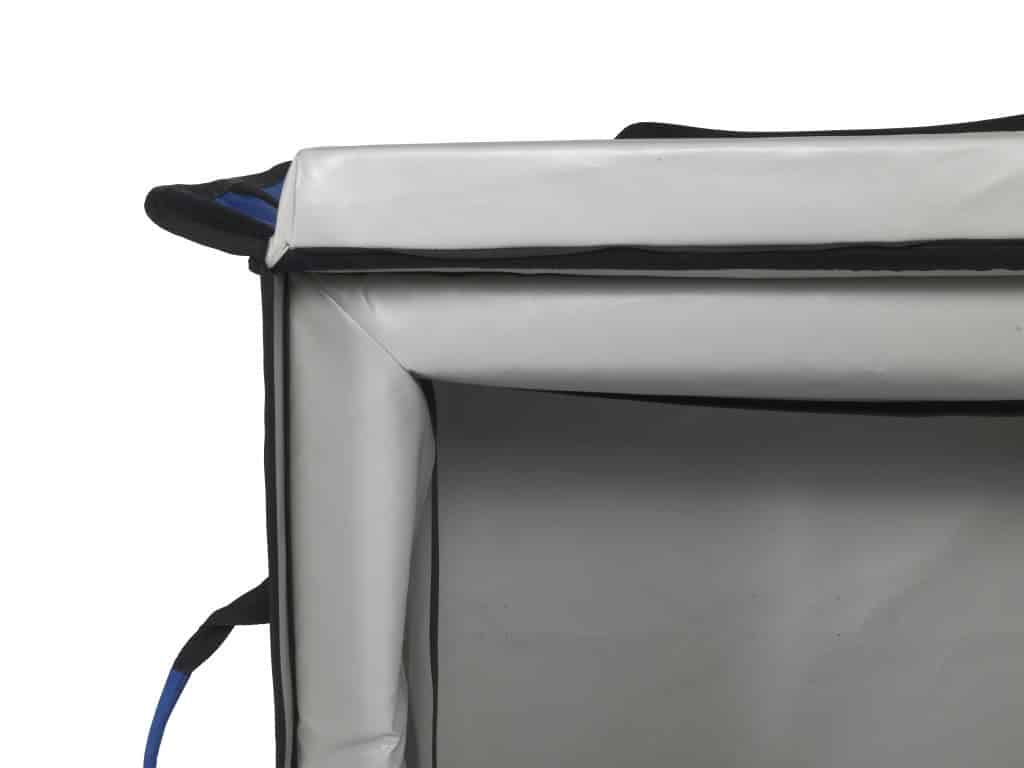 The same CarryTemp isothermal box can be used in different temperature ranges.  It is the choice of your eutectic plates, and more precisely the type of eutectic liquid, which will determine the temperature of maintenance.
To know the right references of eutectic plates, the configuration and the number of plates needed to maintain the temperature of your heat sensitive products, download our CarryTemp instruction sheet.
Our CarryTemp insulated boxes do not require any specific maintenance except for cleaning and disinfection according to your procedures based on the HACCP method. We recommend cleaning without bleach with slightly soapy water to remove visible and invisible stains followed by disinfection with a food-grade disinfectant wipe without rinsing.
Commodity Transportation Regulations - ATP Certified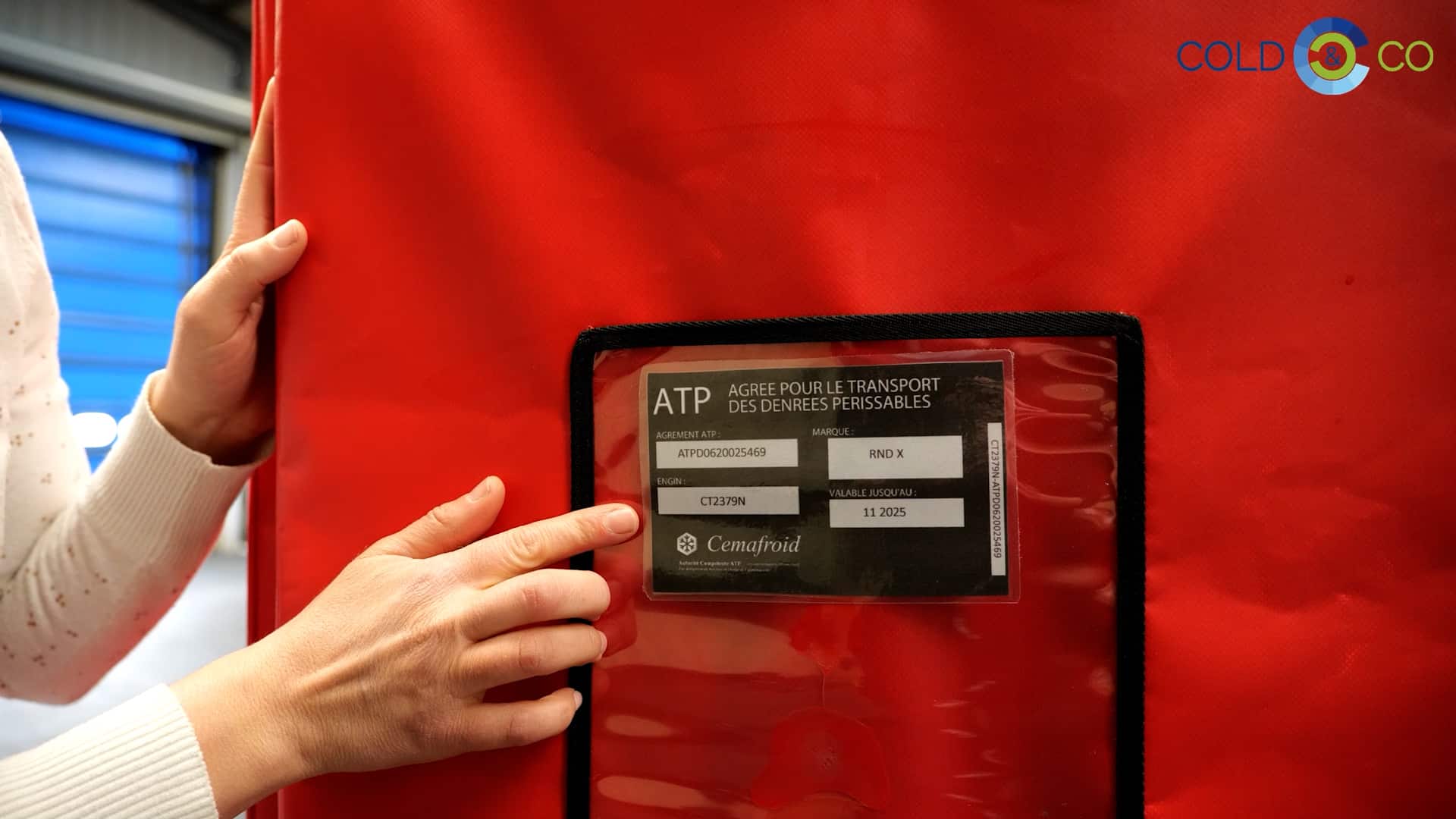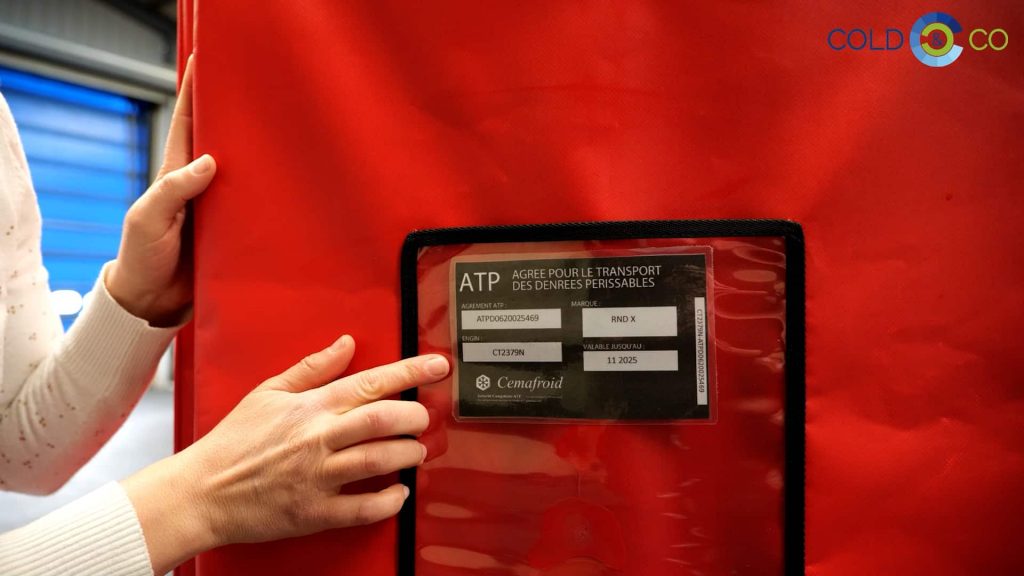 The fresh and frozen transport of foodstuffs is subject to the ATP regulation – "Agreement on the International Carriage of Perishable Foodstuffs and on the Special Equipment to be used for such Carriage".
Our CarryTemp isothermal containers have been approved in category C (-20°C) and D (0°C) and are therefore compliant for the fresh and frozen transport of foodstuffs. As such, our insulated boxes are supplied with the ATP compliance plate and the manufacturer's plate to be affixed to the box.
The CarryTemp cooler features two pairs of reinforced handles on the sides to make it portable. Its low empty weight allows you to slide it easily in your vehicle. Once loaded with eutectic plates and heat-sensitive products, we recommend carrying it on wheels with our compatible pally.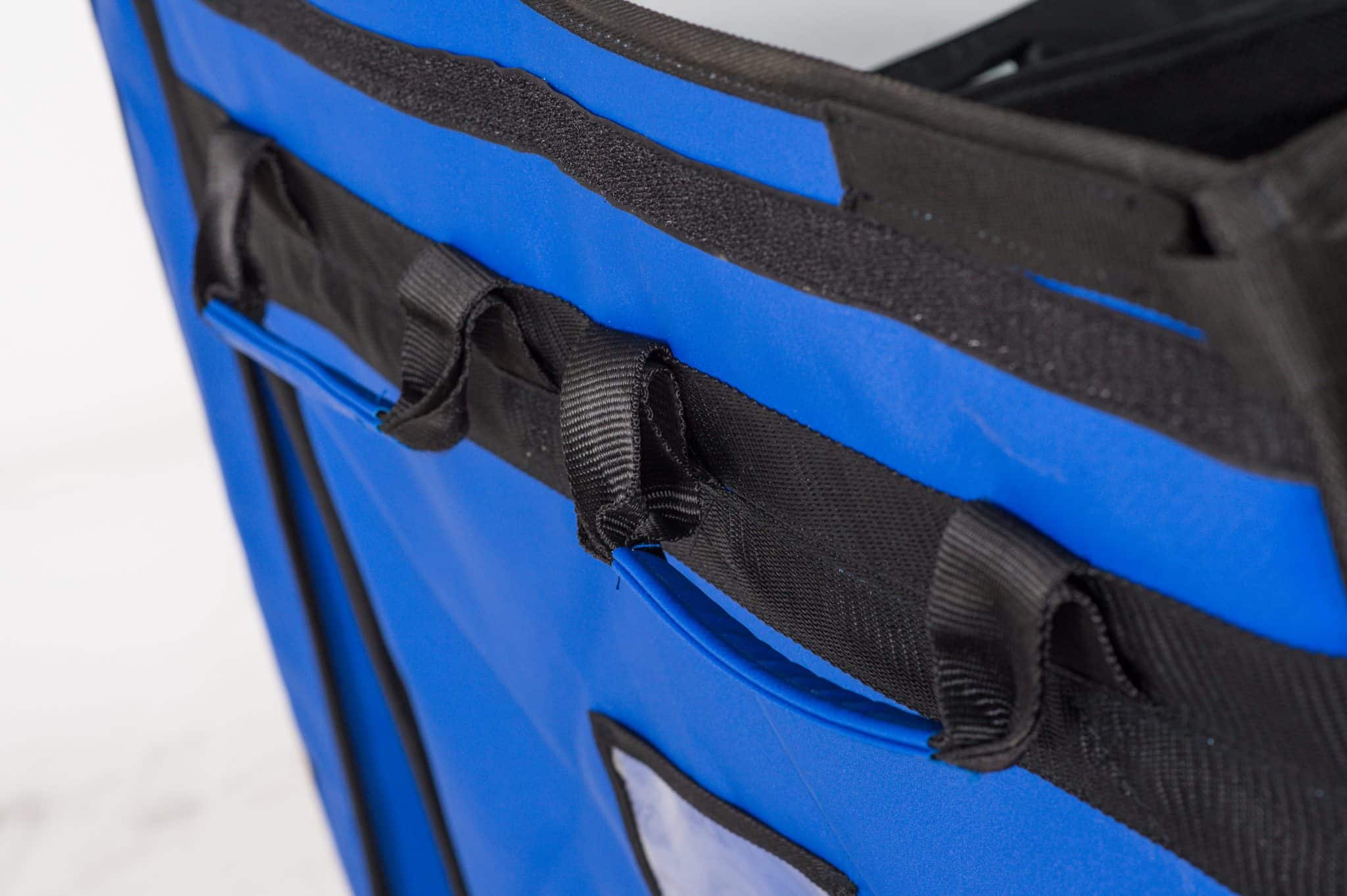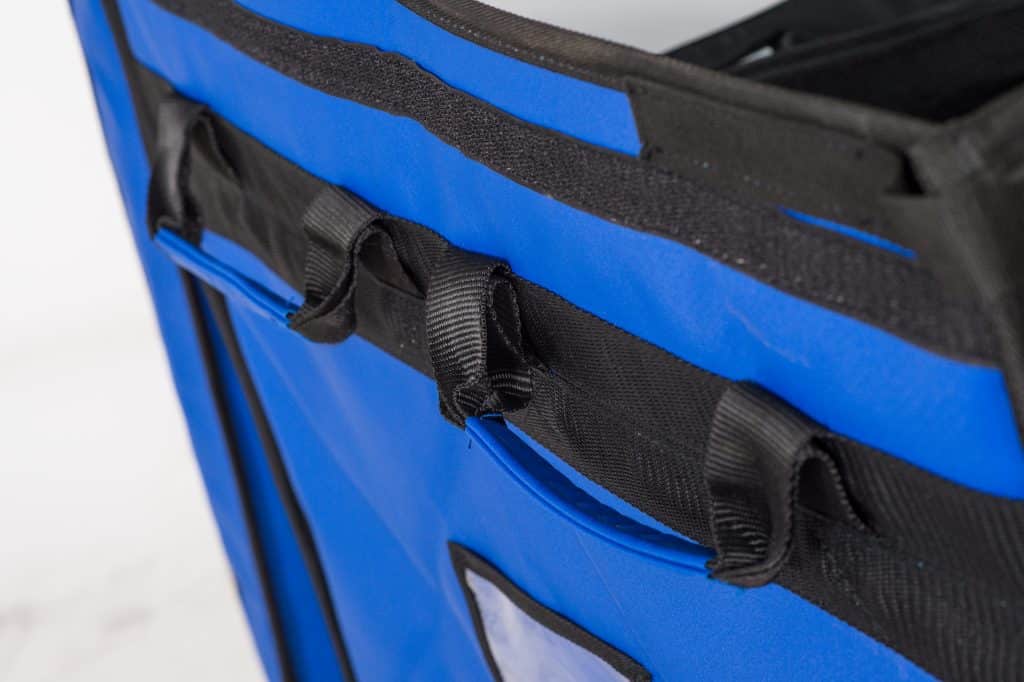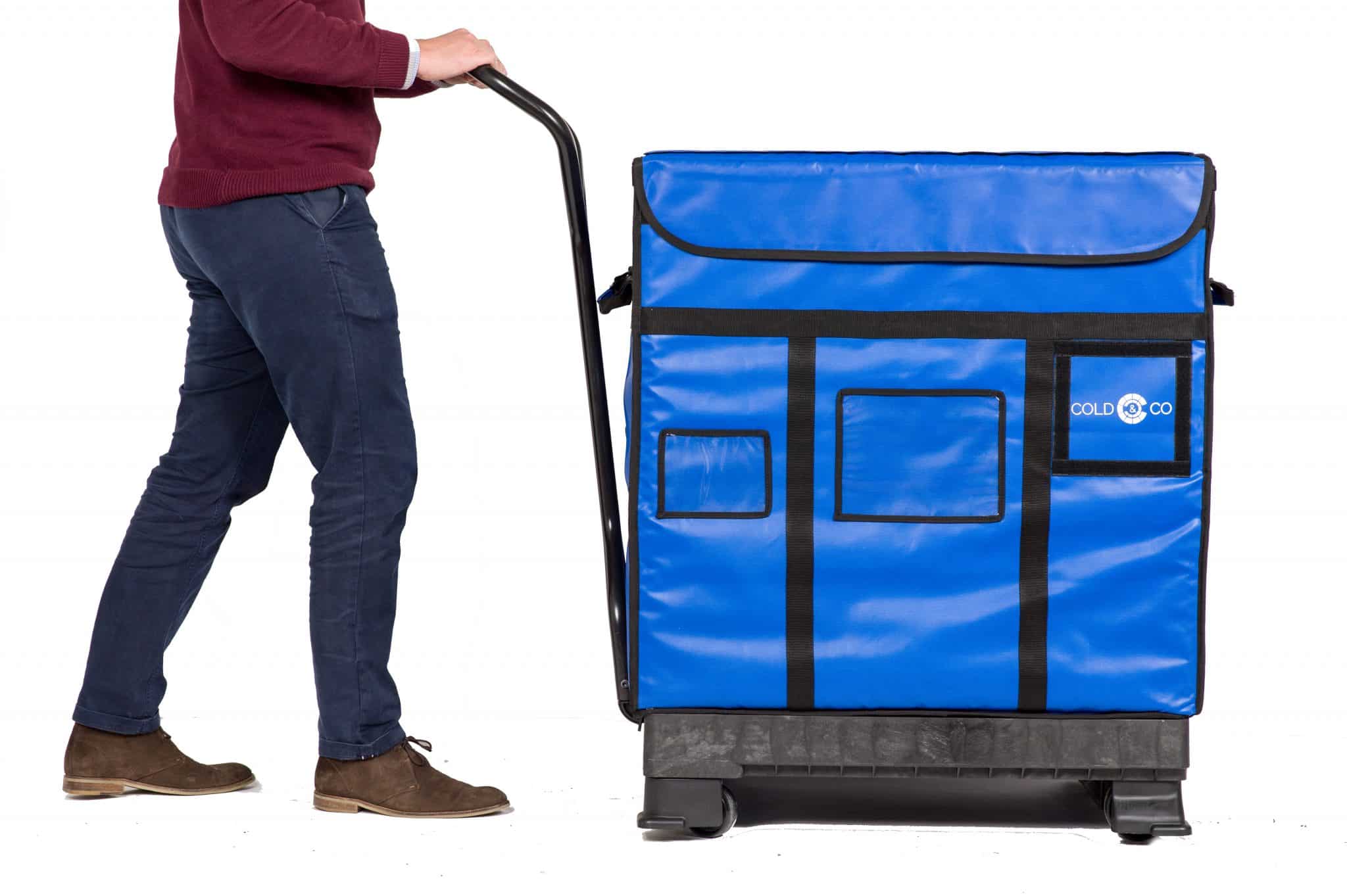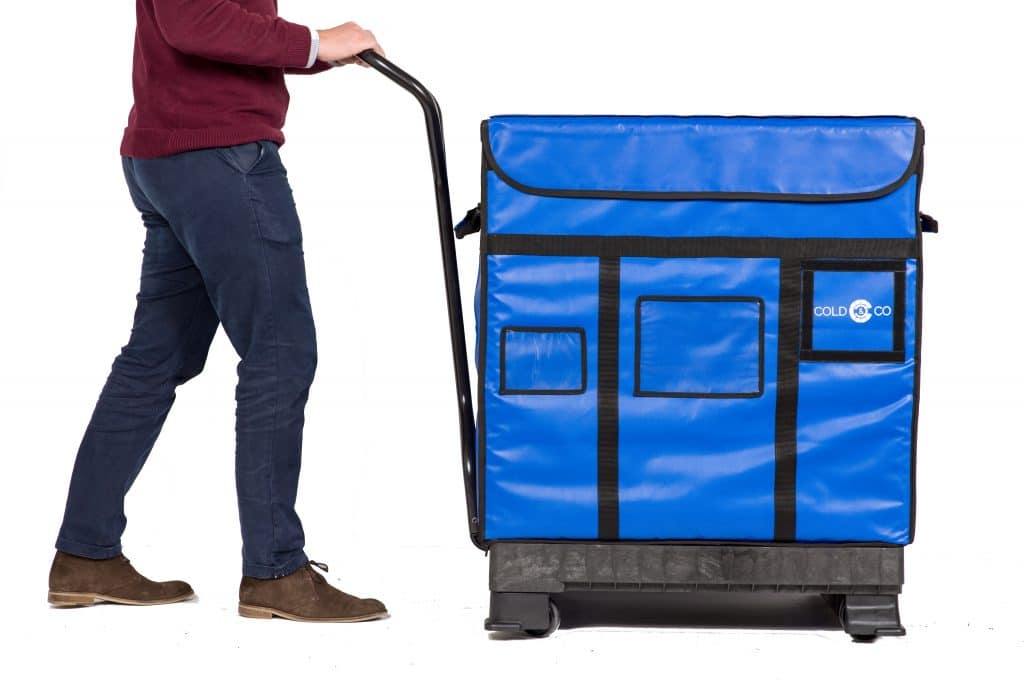 The association of polyurethane with a textile covering gives this isothermal box a particularly light weight allowing an easier handling than the classic rotomolded isothermal containers. As an example, for a useful volume more or less equivalent to 360L, our CarryTemp insulated box weighs 20kg when empty, while its rotomolded equivalent weighs 92kg.
Polyurethane is very resistant to compression, falls and shocks that can occur during logistic handling. Insensitive to humidity and rot-proof, it is perfectly adapted to cold logistics use without any risk of deterioration due to wet cold and micro-organisms.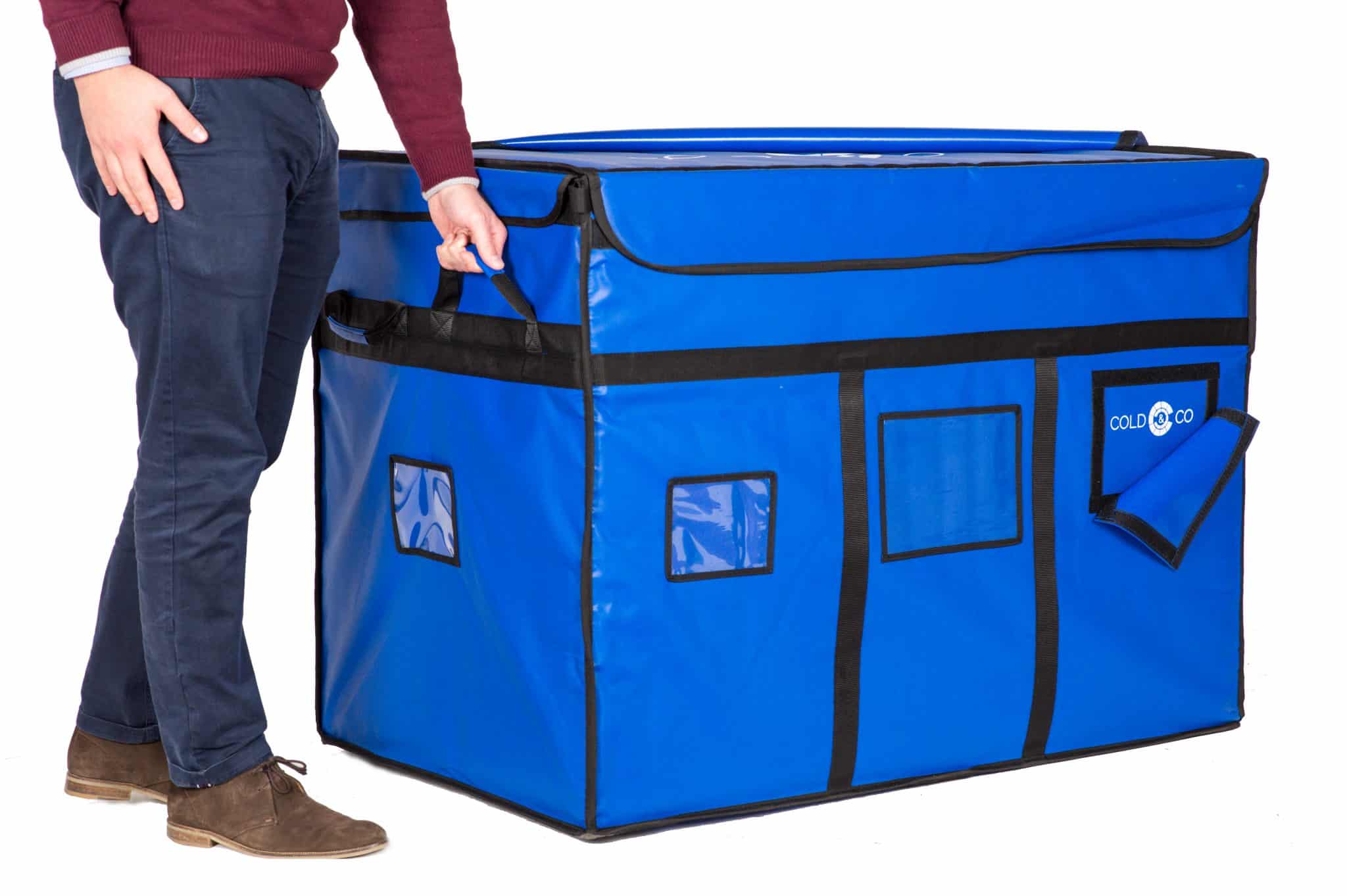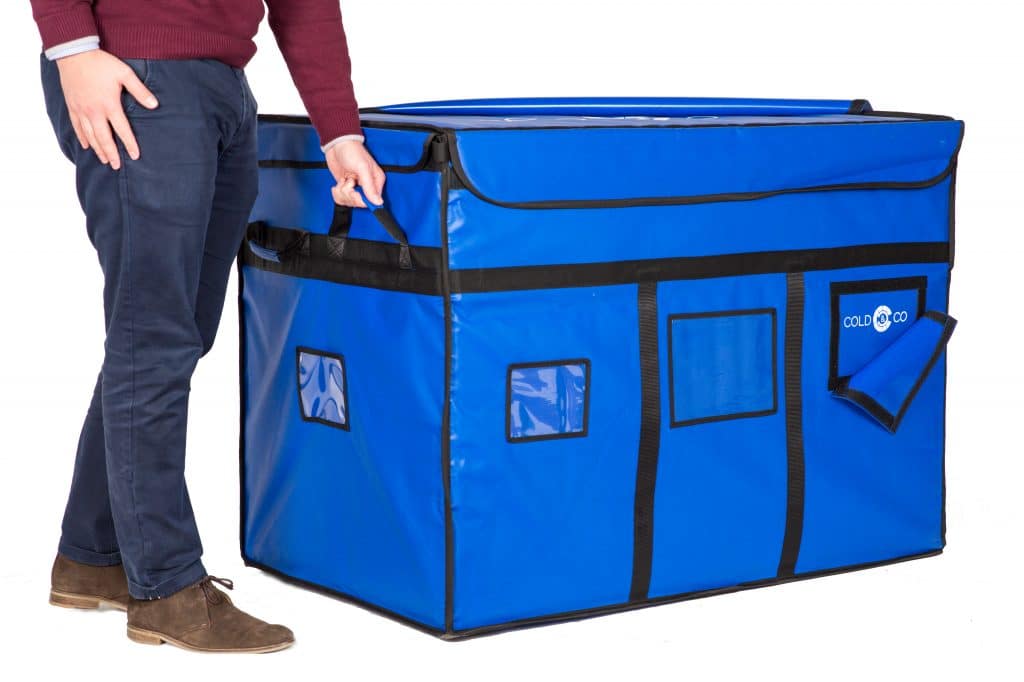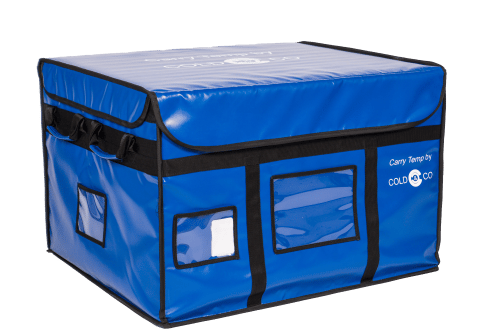 The CarryTemp insulated box has a lid that is attached to the base by a reinforced textile hinge designed to withstand multiple openings in a logistician and express delivery environment. The closing of the lid is guided by a rigid flap system allowing a total thermal sealing. Finally, three cover tabs close the isothermal container with velcro.
Three document holders with transparent windows allow you to add your transport documents and labels on the front and side.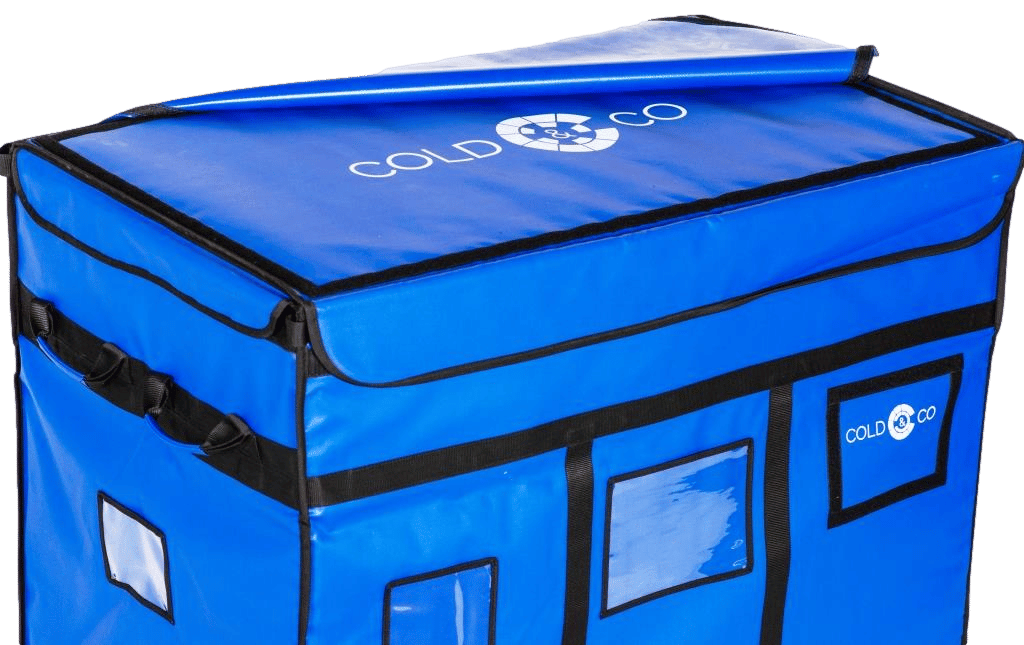 On request and according to quantity, it is possible to personalize our CarryTemp isothermal boxes by an impression of your logo on the top and front face.
Our CarryTemp isothermal boxes have been designed and developed according to our expertise and feedback from logisticians and express operators. They are 100% manufactured in border countries.