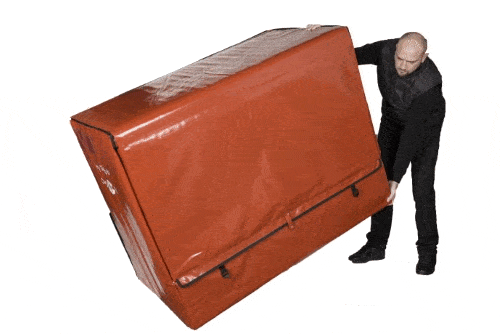 The CarryTemp XL9 large format refrigerated box fits easily on a bicycle trailer or inside a standard van.
The CarryTemp XL9 large format refrigerated box is an ideal solution for :
Professional logisticians who wish to equip their fleet of standard utility vehicles to transport fresh or frozen goods on the last mile
Cyclo-logistics cooperatives specializing in cargo bike transport
Artisanal producers, greengrocers, farmers looking for large refrigerated capacity
Out-of-home catering companies wishing to deliver to retirement homes, EPAHDs, school canteens, medical centres or individuals at home
Commercial catering to supply vending machines, cafés, bars, restaurants
The medical sector to transport medical samples or to distribute fresh or ambient heat-sensitive products in hospitals, clinics and pharmaceuticals
The CarryTemp XL9 large format refrigerated box operates without a mechanical or electrical cooling unit. This large format isothermal box has a high density polyurethane structure with a strong insulating power. The refrigeration is done by adding eutectic plates previously frozen. The diffusion of this passive cold coupled with a highly thermo-insulated structure allows a totally autonomous and mobile refrigeration.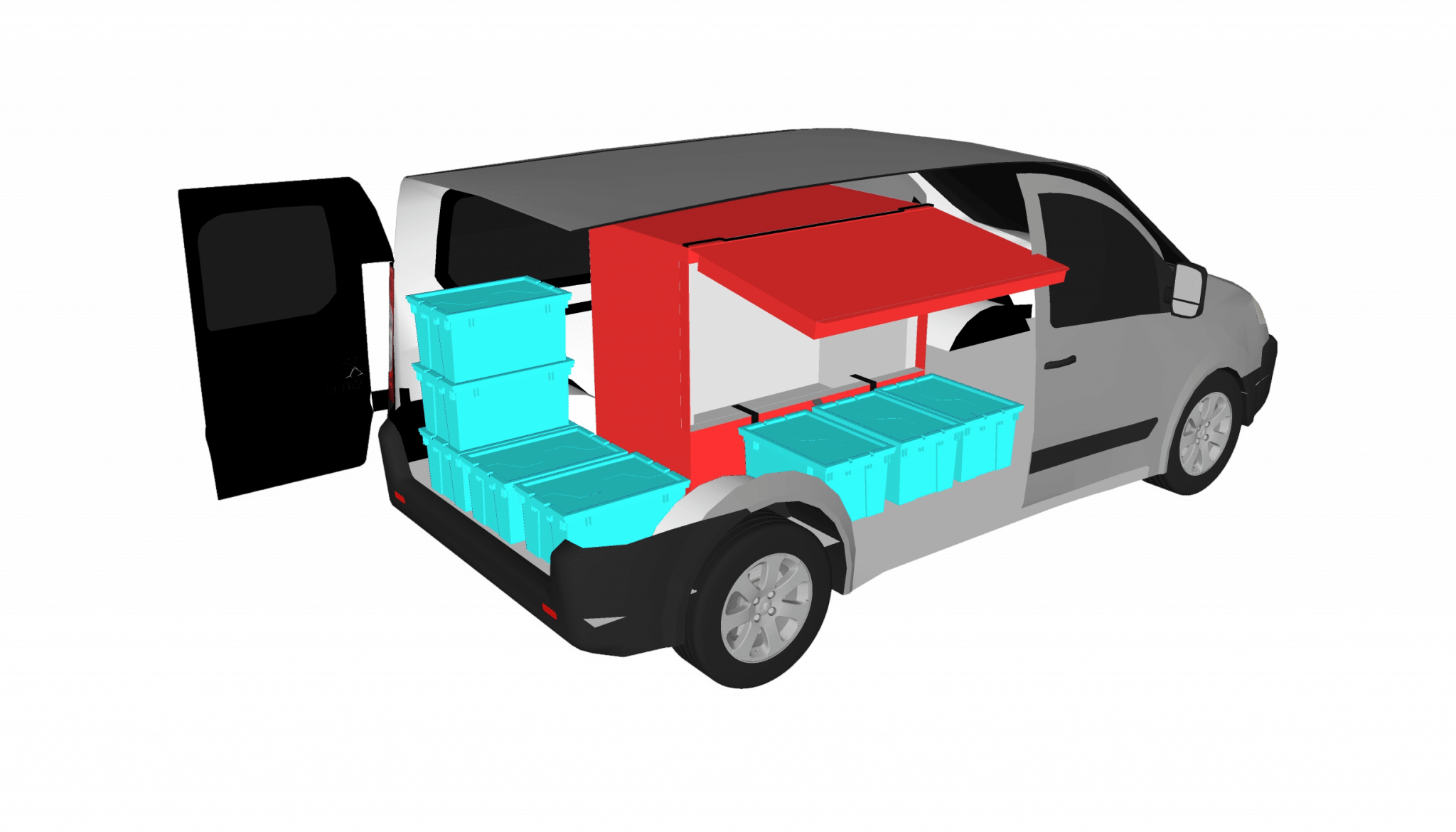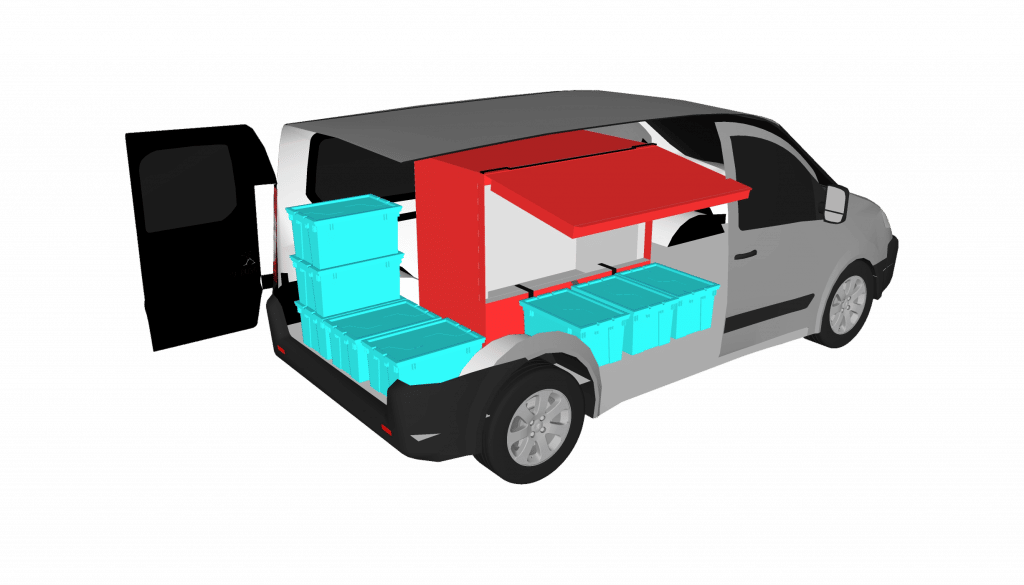 Interested in this product? Download the data sheet!
If you'd like more information on this product, you can download its technical sheet via the form opposite. You'll receive your document directly by e-mail!
The CarryTemp XL9 large format refrigerated box is compatible with medium (5 to 12m3) and large (>15m3) commercial vehicles. You can thus temporarily and reversibly transform your Citroën Jumpy / Jumper, Fiat Doblo / Ducato, Opel Vivaro / Movano, Renault Trafic (non exhaustive list) into a bi-temperature vehicle.
During your deliveries, access fresh products in the side door and your dry products in the rear door.
The interior of this large format CarryTemp XL9 refrigerated cabinet has 5 slots dedicated to eutectic plates. It is the nature of the eutectic plate (fresh, frozen or ambient) that determines the holding temperature. The duration of the cold chain is determined by the number of eutectic plates. COLD & CO will help you configure your refrigerated load.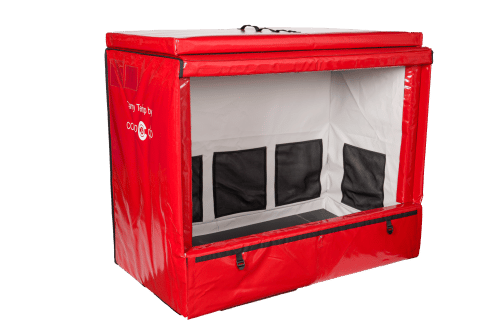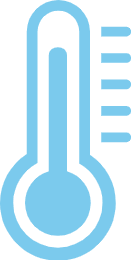 The coefficient of thermal conductivity lambda ʎ of the polyurethane guarantees a high isothermal quality of your CarryTemp XL9 large format refrigerated box allowing a temperature maintenance which can reach 72h* (* according to the conditions of use).
Commodity Transportation Regulations - ATP Certified
The CarryTemp XL9 large format refrigerated box is ATP certified – "Agreement on the International Transport of Perishable Foodstuffs and on the Special Equipment to be Used for such Transport".
This agreement governs the transport of fresh and frozen products in France and between European countries. The CarryTemp XL9 large size refrigerated box has been approved for the transport of fresh (category D <0°C) and frozen (category C <-20°C) products.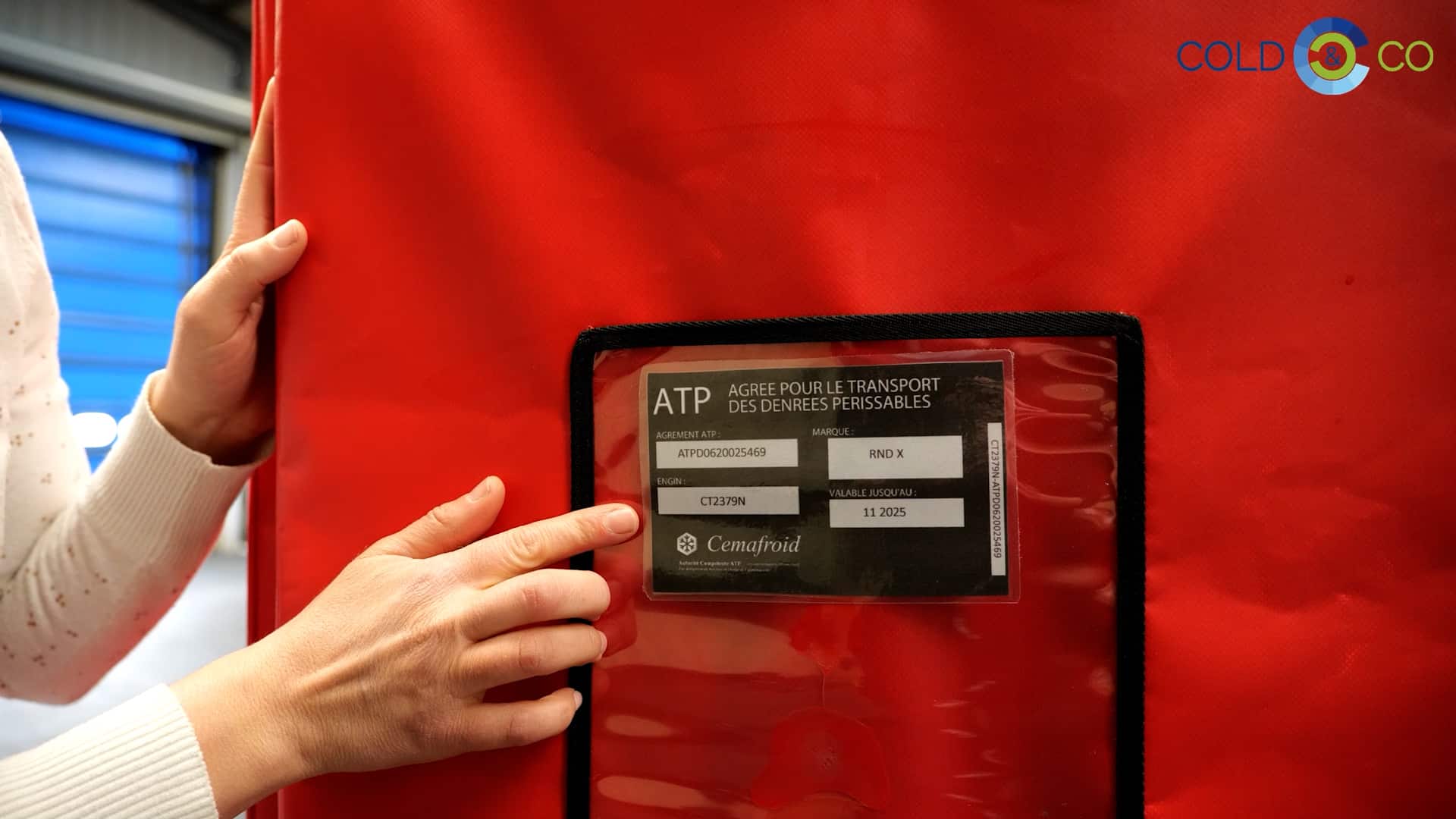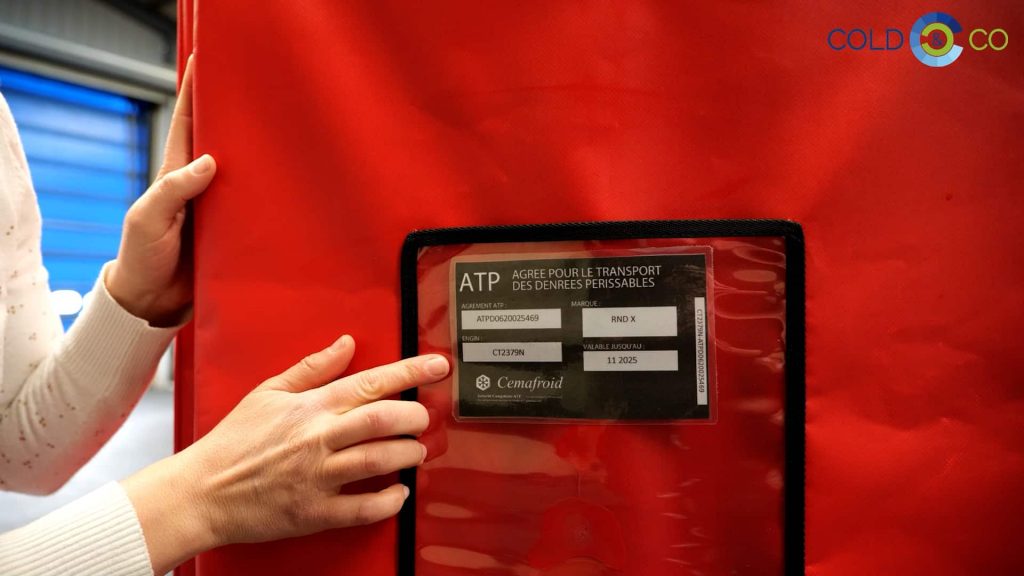 The CarryTemp XL9 large format refrigerated box has a useful volume of 880L and has been sized to accommodate 9 logistic handling boxes 600×400 mm with a height of 310 mm.
Weight, maneuverability and energy savings
The CarryTemp XL9 large format refrigerated box has an overall weight of 33kg, which gives it a very competitive weight/volume ratio compared to traditional roto-molded isothermal rolls. This low weight makes it easy to handle. It is also a real asset in terms of energy saving: a light refrigerated equipment has a low impact on the total weight of your vehicle and consumes less fuel during transport !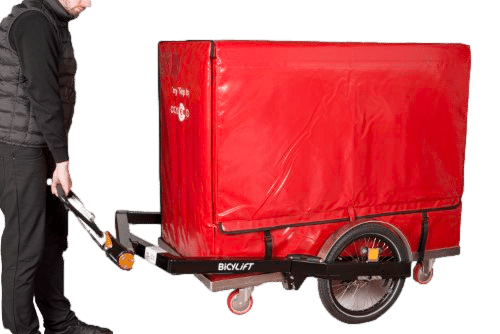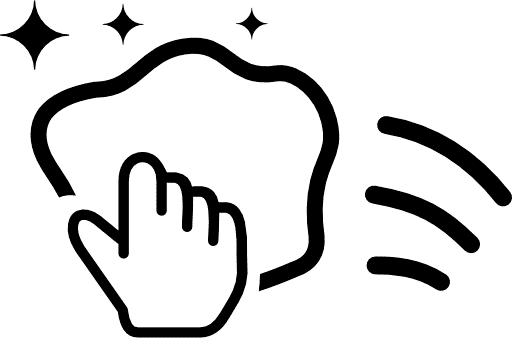 The CarryTemp XL9 large format refrigerated box has a robust and waterproof PVC lining for easy maintenance. The cleaning is done with a soapy water cloth without bleach possibly followed by a disinfection with a food disinfectant wipe without rinsing.
Excess moisture can be absorbed with a dry cloth or by natural drying. Between uses, remember to air the cabinet by leaving the doors open.
The insulating structure of the CarryTemp XL9 is made of high-density polyurethane, a robust, impact and compression resistant material that is also rot-proof and moisture-proof. The CarryTemp XL9 large format refrigerated box is thus perfectly adapted to cold logistics.
The CarryTemp XL9 large format refrigerated box has been designed by our R&D team of COLD & CO specialist in cold engineering and expert in last mile logistics. Its manufacturing is followed in our partner factories located in border countries.